ROOMS & RATES
Lorem Ipsum is simply dummy text of the printing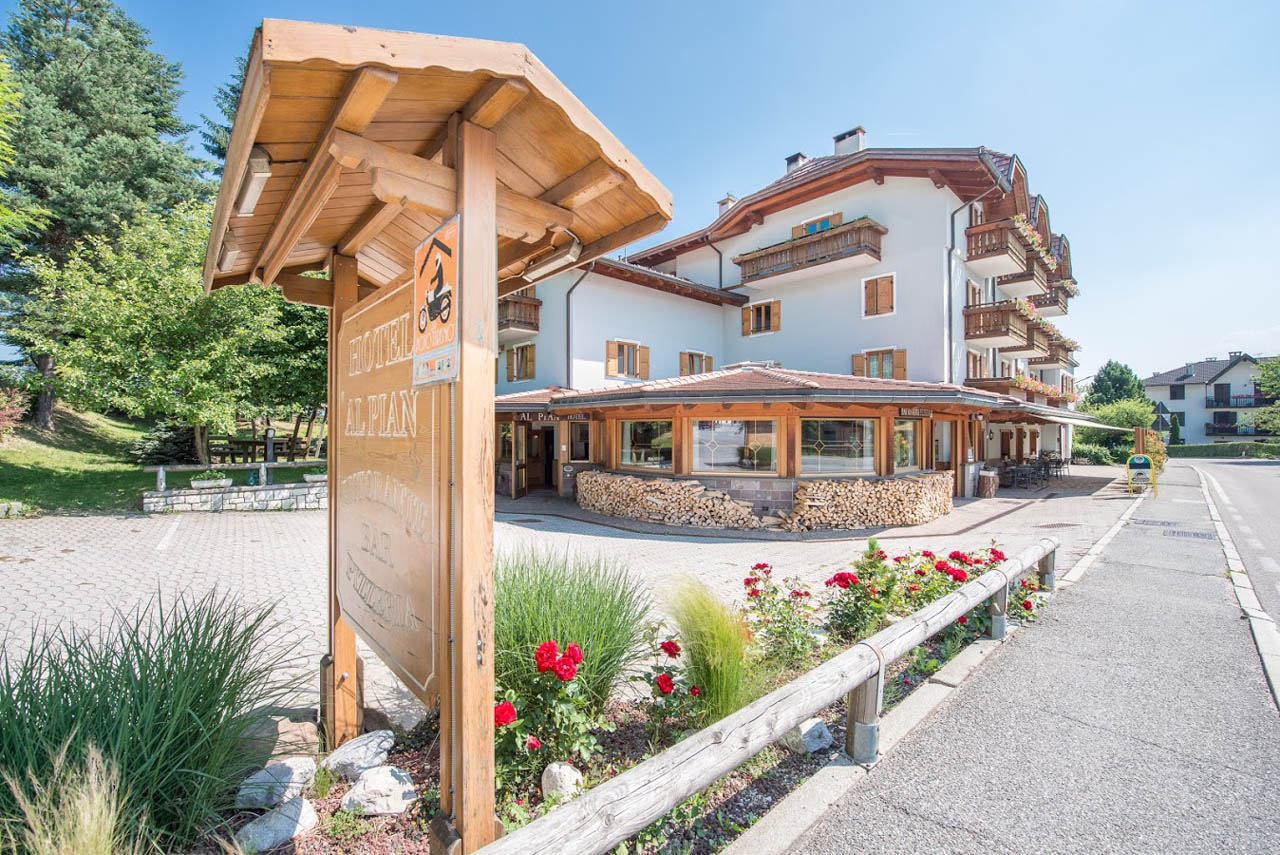 Hotel Al Plan
The ski slopes of Folgaria and the Lavarone Plateau, the city of Trento and Levico's famous thermal baths are only 15-20 minutes old and make the hotel the ideal base for relaxing holidays or activities throughout the year.
The hotel offers a wide choice of daily hiking or mountain biking tours through the forests or mountains that will allow you to discover the surrounding alpine landscape. The trails near Della Vigolana and Dei Forti are perfect for mountain biking. Sustain a few moments in the trees and breathe the scents of the countryside. The hotel offers you many possibilities to relax, have fun and recharge your energy amidst the beauties of na
Your holiday
This charming hotel is located in a small and quiet holiday resort, above the Lakes of Caldonazzo and Levico Terme, easily accessible.
Ottima. Colazione, con prodotti locali e personale gentile e discreto
Andrea Italia
La cortesia e la disponibilità del sig. Michele, la gentilezza e la dolcezza delle ragazze che servono in sala la sera. Abbiamo cenato molto bene con mezza pensione.
Pierangelo Italia
Circondato da un silenzio e una pace incredibile, molto rilassante in tutto.
Viaggiare71 Italia
What to do
Many possibilities for mountain bike tours, excursions to the Vigolana with the Becco di Filadonna m.2150, or peaceful days on the lakeside of Caldonazzo, Levico and Lavarone.
About 15 min. by car you reach, the famous spa resort of Levico Baths of ancient therapeutic traditions, the summer and winter resorts of Folgaria and Lavarone and the city of Trento.